Joomla wurde in der Version 3.7.5 veröffentlicht.
Mit dem Update (Bug Fix Release) für die 3.x Serie, wurde die mit Version 3.7.4. eingeführte Möglichkeit der Verbindung zu einer externen Datenbank bei der Installation behoben (siehe auch engl. Beschriebung). Mit dem Update wird nur 1 Datei geändert. Bei bestehenden Installationen ändert sich lediglich die Versionsnummer.
Quelle: https://www.joomla.org/announcements/release-news/5711-joomla-3-7-5-release.html
Download: https://downloads.joomla.org/cms/joomla3/3-7-5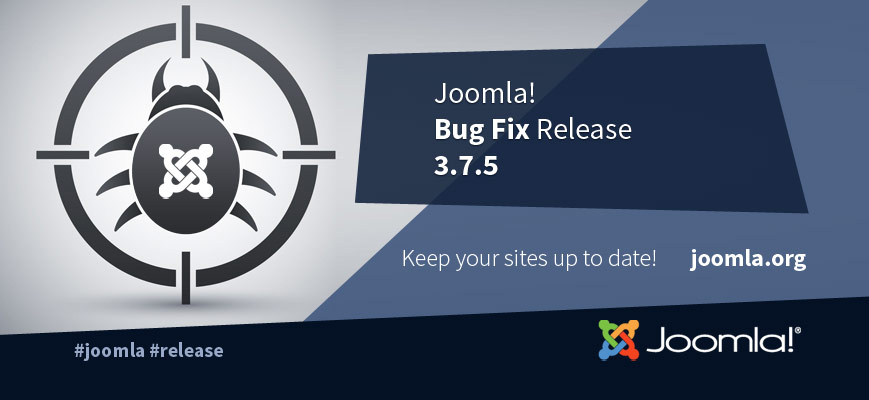 What's in 3.7.4?
Joomla! 3.7.5 has been released to address a bug introduced in Joomla! 3.7.4 relating to the implementation of additional security checks in the install application designed to protect your web hosting account from being overtaken by a remote attacker.
Note that this patch only changes one file in the installation folder so nothing changes for existing installations except the version number.
Bug Fixes
Joomla! is not installing on remote databases #17248
Please see the documentation wiki for FAQs regarding the 3.7.5 release.