Joomla wurde in der Version 3.7.4 veröffentlicht.
Mit dem Update (Sicherheitsrelease) wurden 2 kritische Sicherheitsprobleme sowie über 50 Fehler behoben. Ein Update der vorherigen Versionen (1.5.0 - 3.7.3) wird dringend empfohlen.
Quelle: https://www.joomla.org/announcements/release-news/5710-joomla-3-7-4-release.html
Download: https://downloads.joomla.org/de/cms/joomla3/3-7-4
Changelog: github.com/joomla/joomla-cms/milestone/24?closed=1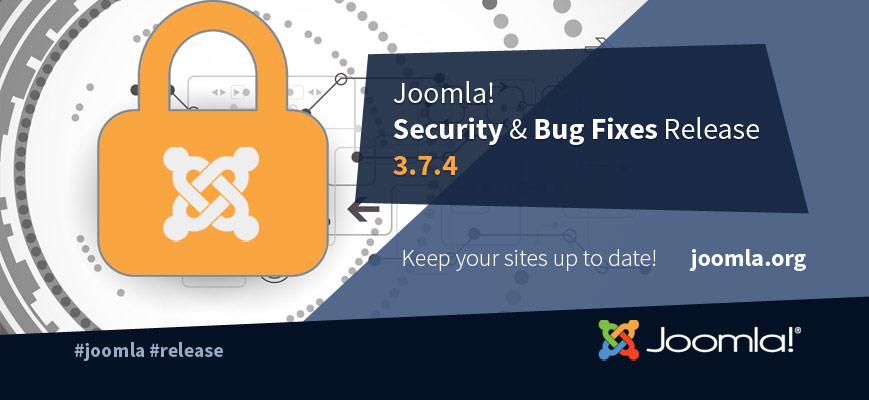 What's in 3.7.4?
Joomla! 3.7.4 is released to address security issues as well as several bugs.
Security Issues Fixed
Core - Installer: Lack of Ownership Verification (affecting Joomla! 1.0.0 through Joomla! 3.7.3) More information »
Core - XSS Vulnerability (affecting Joomla! 1.5.0 through Joomla! 3.7.3) More information »
Visit the Security Centre for more information.
Bug Fixes
Please see the documentation wiki for FAQs regarding the 3.7.4 release.